News story
RoHS: Additional restricted substances
Four new substances restricted under the RoHS Directive.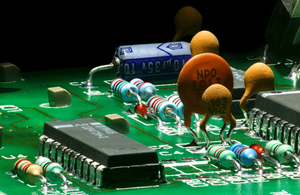 Following a review of the list of restricted substances under the Restriction on the use of Certain Hazardous Substances in Electrical and Electronic Equipment Directive[RoHS], the European Commission has now published Commission Delegated Directive (EU) 2015/863. This legislation provides an amendment to Annex II of RoHS (2011/65/EU) and confirms the inclusion of four new restricted substances.
The additional substance restrictions and maximum concentration values (outlined below) will come into force from 22 July 2019:
• bis (2-ethylhexyl) phthalate (DEHP) (0.1 %)
• butyl benzyl phthalate (BBP) (0.1 %)
• dibutyl phthalate (DBP) (0.1 %)
• diisobutyl phthalate (DIBP) (0.1 %)
For medical devices (including in vitro medical devices), monitoring and control instruments (inclusive of industrial monitoring and control instruments) the restrictions will apply from 22 July 2021.
For toys that fall under the scope of RoHS, the legislation permits those restrictions under Annex XVII of the Registration, Evaluation, Authorisation and Restriction of Chemicals (REACH) Regulation to take precedence over RoHS restrictions.
Dependent upon when the product was placed on the market, the new restrictions will not affect the use of cables and spare parts for repairing products.
More information can be found on the European Commission website.
Published 16 July 2015