News story
Rogue haulage firms targeted in regional crackdown
Haulage firms and truck drivers involved in organised crime are being targeted in a 12 month crackdown.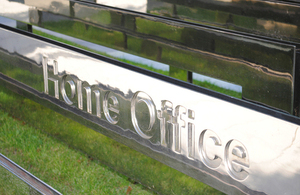 From today police and other agencies will be carrying out highly visible roadside examinations in the North West of heavy goods vehicles being driven on the motorway to check if they are carrying any illegal loads or have committed any traffic offences.
The operation, codenamed Hedgehunter, is being led by the North West Regional Crime Unit and involves Border Force, the Serious Organised Crime Agency, HM Revenue & Customs and all six regional police forces.
Operation Hedgehunter will:
Disrupt criminal activity by rogue elements within the haulage industry
Gather information about who is involved
Support law-abiding members of the trucking industry whose profits and livelihoods are being threatened by criminals
Breaking the law
People working in the haulage industry and the wider public are being encouraged to call Crimestoppers if they have information on hauliers who are operating outside of the law and industry regulations.
Detective Chief Inspector Janet Hudson, the Senior Investigating Officer for Operation Hedgehunter, said: 'By targeting rogue elements within the haulage industry we are disrupting the supply chain of illegal commodities, driving the criminal element out of trucking and firing a warning shot across their bows that we are going to be looking very closely at their business practices. 
 
'The vast majority of firms are run by decent, law-abiding people, but they are not competing on a level playing field because some of their rivals are using the proceeds from organised crime to expand their business unfairly.
 
'My message to them is help us put a stop to this by sharing what you know about suspicious or illegal activity in your industry.'
Smuggling
Colin Brown, Assistant Director of Border Force North, said: 'Border Force welcome the opportunity to work alongside partner agencies in targeting organised crime and will robustly tackle hauliers attempting to carry illegal commodities and people into the UK.
 
'Smuggling defrauds the public purse out of huge sums of money at a time when the country can least afford it, with proceeds often going into the hand of organised criminals.' 
If you have information about rogue truck drivers call Crimestoppers on 0800 555 111
Published 21 November 2012