Rob Sykes appointed Doncaster Lead Commissioner
The Government has appointed Rob Sykes as lead intervention commissioner at Doncaster Council. Following the direction of intervention issued…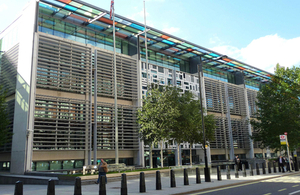 The Government has appointed Rob Sykes as lead intervention commissioner at Doncaster Council.
Following the direction of intervention issued in June 2010, the Secretary of State for the Department for Communities and Local Government nominated three commissioners who are responsible for senior officer appointments, discipline and dismissal as well as any matter referred to them by statutory officers. Rob Sykes replaces Sir John Harman.
Rob has had a distinguished career in local government, holding senior positions including Director of Social Services and culminating in him becoming chief executive of Worcestershire County Council, a post which he held for 10 years.
Notes to editors
On 30 June 2010, the Department for Communities and Local Government issued a direction intervention at Doncaster Council following a consultation period.
Since intervention started in Doncaster the council has made steady improvement. A new chief executive was appointed in January 2012. The period of intervention is due to end on 30 June 2013. For a full copy of the written ministerial statement detailing the direction please see: www.publications.parliament.uk/pa/cm201011/cmhansrd/cm100630/wmstext/100630m0001.htm (external link).
Twitter
Keep up to date with the Department by following us on Twitter (external link).
Media enquiries
Visit our newsroom contacts page for media enquiry contact details.
Published 2 April 2012