Road hazards - hiring motorbikes and scooters abroad
Many Britons are injured each year in road accidents involving hired motorbikes and scooters. Make sure you're not one of them.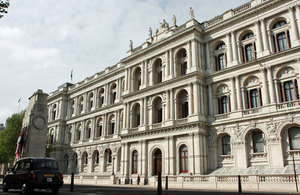 Accidents involving hired motorbikes, scooters, quad bikes and mopeds are common in popular tourist destinations, and can often result in very serious or even fatal injury.
If you hire a motorbike or scooter, not only are you at greater risk of having an accident as a result of unfamiliar or dangerous driving conditions, you could also invalidate your insurance if you do not wear a crash helmet, or if the vehicle you hire is unregistered.
You could face extremely high bills for medical treatment if you are injured as a result of a road accident and you do not have valid insurance cover.
Recent research by the Foreign Office shows that a quarter of young travellers admit to driving or being the passenger of a moped or quad bike without checking if their insurance covers them first.*
Before you hire a vehicle you should:
Check your travel insurance policy carefully to ensure that you are covered and check the small print of the lease agreement carefully. You should also check whether your insurance includes third party cover. See our advice on travel insurance for more information

Check that your licence covers you to drive the vehicle you're hiring

If you hire quad bikes check your travel insurance covers you for their use and find out whether it's legal to ride them on the public road

Make sure you use a reputable hire company - check that they are licensed to hire bikes to tourists

Check whether local law requires you to wear a crash helmet

Never hand over your passport as a guarantee against returning a motorcycle or scooter.

Always wear a crash helmet and protective clothing, whether you're the driver or a passenger.
For more information on hiring a vehicle, see our travel advice on Driving abroad.
Based on research conducted during December 2009 at 18 universities across the UK with a total sample of 1,080 students.
Published 17 August 2010