Press release
Richard Hacon appointed as IPEC Judge and Copyright Tribunal Chair
Richard Hacon will take up posts from 3 December 2013 and has been welcomed by Intellectual Property Minister, Lord Younger.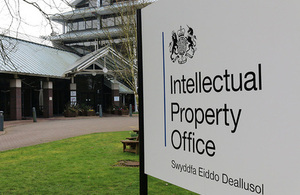 Intellectual Property Minister, Lord Younger, has welcomed the appointment of Richard Hacon as the new permanent, presiding judge of the Intellectual Property Enterprise Court (IPEC) - the specialist court dealing with intellectual property (IP) and the full range of IP rights - and as new Chair of the Copyright Tribunal. Both appointments will take effect from 3 December 2013.
Intellectual Property Minister, Lord Younger, said:
I am delighted with the appointment of Richard Hacon as presiding Judge of the IPEC and Chair of the Copyright Tribunal. He will bring his extensive experience as a barrister specialising in intellectual property law to the important work of the IPEC and the Copyright Tribunal.

Following a series of reforms, the IPEC is now a crucial forum for the effective and proportionate resolution of IP disputes and takes in the full range of IP rights, This allows UK businesses, both small and large, to continue to protect their IP.
Recent reforms to the IPEC include: introduction of a scale of recoverable costs; capped at £50,000; the creation of Small Claims Track for copyright, trade mark and unregistered design cases under a value of £10,000; and a time limit on case hearings of two days to reduce costs. These changes have made the court less costly and easier to use and understand, so they support businesses to protect their intellectual property to save them time and money.
Notes to editors
The Intellectual Property Office (IPO) is within the Department for Business, Innovation and Skills and is responsible for the national framework of Intellectual Property rights, comprising patents, designs, trade marks and copyright. Its role is to help manage an IP system that encourages innovation and creativity, balances the needs of consumers and users, promotes strong and competitive markets and is the foundation of the knowledge-based economy.
IPEC can hear and determine actions and counterclaims for IP cases including:

infringement of patents, designs, trade marks, copyright and other intellectual property rights
revocation or invalidity of patents, registered designs and trade marks
amendment of patents

The Copyright Tribunal is an independent tribunal established under the Copyright, Designs and Patents Act 1988. Its primary purpose is to resolve disputes between collecting or licensing societies and users on the terms and conditions of licences, or on the refusal by licensing societies to provide licences.
Depending on the circumstances, users or their representative bodies can refer licences and licensing schemes to the Tribunal, where they disagree with a collecting society over the terms of the licence.
For more information please contact IPO press officer Jayne Scott on 020 7215 5080.
Published 20 November 2013