RHI Regulations to implement the Stand-by Mechanism for the budget management of the non-domestic RHI scheme
The Renewable Heat Incentive (RHI) regulations to implement the Stand-by Mechanism for the budget management of the non-domestic RHI scheme …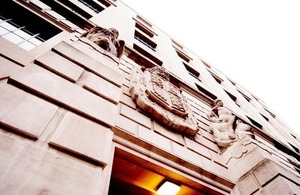 The Renewable Heat Incentive (RHI) regulations to implement the Stand-by Mechanism for the budget management of the non-domestic RHI scheme have now come in to force and the Stand-by Mechanism is now formalised.
To provide greater transparency and certainty for potential scheme applicants, members and investors, we committed to provide a weekly forecast of estimated spend for the 2012/13 financial year (based on applications received to date). This information will enable everyone with an interest to monitor the progress towards the trigger point which would activate the Stand-by Mechanism.
Please note that information on actual payments to date and up to date figures on numbers of accredited installations, can be found on the Ofgem: Renewable Heat Incentive public report web pages.
---
Latest update of RHI Scheme uptake and spend published
Following our commitment to provide regular updates on scheme uptake and spend. The latest of these updates is now available:
Published 10 August 2012