News story
RHI biomethane injection tariff to be reviewed
Review of Renewable Heat Incentive biomethane injection tariff to address risk of large biomethane to grid plants being overcompensated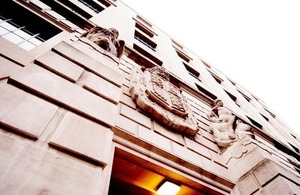 The biomethane injection tariff is to be reviewed following representations from industry that there is a risk of overcompensation for large biomethane to grid plants under the current Renewable Heat Incentive (RHI) biomethane injection tariff.
Larger plants benefit from economies of scale which can make them efficient generators of renewable energy, but their costs may not justify support at current levels.
DECC has undertaken initial analysis of the evidence underpinning the tariff and has concluded that there may be a risk of overcompensation for large plants or sites with existing assets. This represents a value for money risk for the taxpayer.
It is vital that we get the level of support right so that the market can invest with confidence, RHI support is spent efficiently and the market can grow sustainably. DECC has therefore confirmed that it has initiated a review of the biomethane injection tariff.
As part of the review, DECC will be updating the cost and performance data underpinning the tariff to determine whether any changes are required. If it is concluded that changes are needed, DECC plans to consult on these in the summer.
Further information
Published 28 February 2014