News story
Review of the MedCo system
A call for evidence on the new MedCo system for allocating medical reports in support of initial whiplash claims has been launched.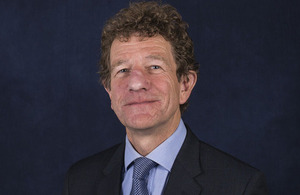 The MedCo online portal became operational in April 2015 to enhance independence between those commissioning initial medical reports for whiplash claims and the medical experts who provide them.
The system forms the latest stage of government work to tackle fraudulent and unnecessary whiplash claims and drive down the cost of motor insurance.
In March the Government committed to reviewing the MedCo Portal, to make sure it was meeting its objectives and to consider its impact on the market.
Justice Minister Lord Faulks said:
We want to make sure that claims are genuine and based on good quality, independent, expert evidence. MedCo has an important role in achieving that.

I invite all stakeholders in the personal injury sector to participate in the public call for evidence which will form a key part of the review.
The call for evidence will run from 16 July to 4 September.
Published 16 July 2015