Review of CCPR voluntary sports broadcasting code launched
Sports Minister Hugh Robertson calls for more funding from broadcast deals to filter down to the grassroots.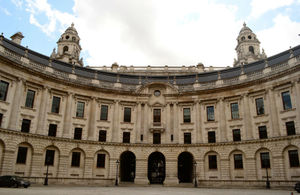 Sports Minister Hugh Robertson calls for more funding from broadcast deals to filter down to the grassroots
The CCPR is to review its voluntary code of conduct for sports broadcasting with a view to generating a funding boost to grassroots sport, Sports Minister Hugh Robertson announced today.
The Code aims to encourage the reinvestment of revenues from television broadcasting rights of major sporting events to community sport.
National governing bodies, including the Football Association, the Lawn Tennis Association and the England and Wales Cricket Board, are signatories to the code and currently agree to invest a minimum of 5% of broadcasting rights to the grassroots.
However Robertson would like to see the code changed with the minimum being increased to 30%.
Robertson said:
"I have asked the CCPR to undertake this review as part of my drive to extend the opportunities through sport to the maximum number of people. While 30% may sound ambitious I am optimistic that this can be achieved. National governing bodies have a duty to ensure that they have the strongest community structure possible. A thriving grassroots is only going to help the sport at the top end."
CCPR chief executive Tim Lamb said:
"The voluntary code of conduct already ensures that tens of millions of pounds are returned to grassroots sports each year. That makes possible all kinds of community programmes which wouldn't otherwise happen. All signatories reinvest significantly more than five per cent, but a potential increase to 30 per cent would provide even more of a cast-iron guarantee for grassroots sport.
"Governing bodies are uniquely placed to strike an appropriate balance between exposure for their sport and broadcasting revenues. The voluntary code ensures that everyone has a chance to see iconic sporting events on free-to-air television, yet at the same time it allows governing bodies to raise enough money to keep those events and the grassroots of their sports healthy in the current difficult economic times."
The review of the code will focus on national governing bodies, but will allow some flexibility for other current signatories such as the Premier League and the PGA European Tour.
Under the code the 5% investment includes expenditure by governing bodies on youth programmes, community sports facilities, education and training, research and development.
For more information contact:
Jose Riera, DCMS Press Office, 020 7211 6971
Notes to Editors
National governing bodies that are current signatories to the code are:
ECB
Football Association
Lawn Tennis Association / The All England Lawn Tennis and Croquet Club
The R&A
The Rugby Football League
UK Athletics
Press Enquiries: 020 7211 2210
Out of hours telephone pager no: 07699 751153
Public Enquiries: 020 7211 6000
Published 20 July 2010