Review into costs of Trident
Dr Fox said during a defence debate in the House of Commons yesterday that the Government has committed to maintaining Britain's nuclear deterrent…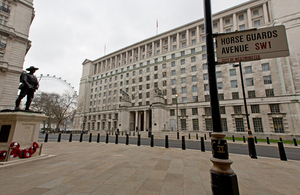 Dr Fox said during a defence debate in the House of Commons yesterday that the Government has committed to maintaining Britain's nuclear deterrent but that the renewal of Trident should be scrutinised to ensure value for money.
Dr Fox said the value for money review would be completed by the end of the month and the findings would go to the Cabinet Office and be considered by the National Security Council.
The council's conclusions will 'inform' both the Strategic Defence and Security Review and the cross-Whitehall Comprehensive Spending Review which will be published in the autumn.