Government response
Response to Sunday Telegraph coverage of constraint payments report
Response to Sunday Telegraph coverage of Renewable Energy Foundation report on constraint payments.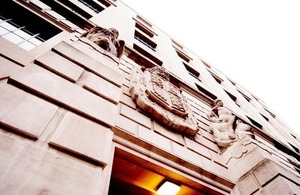 Constraint payments are nothing new. National Grid has been paying coal and gas generators - and others - to change their planned output well before wind farms joined the mix.
These payments are made when power cannot be transmitted to where it is needed, usually due to congestion at a certain point on the network. When this happens, National Grid needs to take action to 'balance' energy supply and demand, and ensure the lights stay on.
The payments are made on a competitive bid basis to ensure that these costs are as low as possible. But when constraint costs would be higher than the cost of building new network capacity, those network reinforcements are being made instead.
We tightened the rules in 2012 so generators cannot profit unfairly during constraint periods. Since then, prices paid to generators to curtail wind have more than halved.
Published 26 August 2014