Government response
Response to Daily Record article on UK oil and gas reserves
Letter to the editor of the Daily Record from Matt Hancock, Minister for Energy, in response to an article published on 20 August 2014 regarding oil and gas reserves.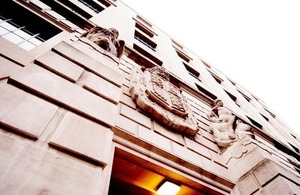 Sir
I write in response to the article by Joanne McAlpine which made a number of false and unsubstantiated claims in regards to oil and gas reserves.
First of all, the assertion that the UK Government is hiding oil discoveries is ridiculous. The oil sites she mentions at Bentley, Clair Ridge and Lowlander are not new discoveries - they have been widely known for decades and are at varying stages of development. For instance, the Prime Minister announced consent for the Clair Ridge site three years ago. There are also no oil finds in the Firth of Clyde area.
There is no dispute that the North Sea is still a hugely valuable resource, but we must note that over the past two years North Sea tax revenues were around £5 billion less than the Scottish Government's lowest estimate. The YES Campaign continues to base their argument for independence on the very optimistic claim that there is £1.5tn worth of oil and gas remaining in the North Sea – 12 times higher than the independent Office of National Statistics. This is based on the highest possible forecasts, and assumes these resources can be extracted from the North Sea without any cost. Indeed the industry expert Sir Ian Wood believes an independent Scotland would lose out as no more than 35 years of oil and gas production remain in the North Sea.
The Government is working hard to ensure long-term energy security for all of our citizens and we exploring new home-grown resources, such as shale gas and record investment in renewables. But only when the UK works together do we have the broad shoulders to maximise the remaining benefits of the North Sea and guarantee our future energy resource.
Rt. Hon Matthew Hancock MP Minister for Energy
Published 21 August 2014