Response to Congo sexual violence outlined
At a central London meeting yesterday, International Violence against Women champion Lynne Featherstone, accepted a petition from campaigning organisation Congo Now!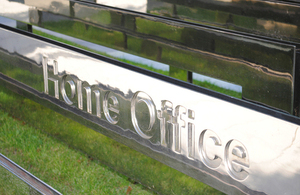 The petition urges the UK government to help address the causes and consequences of sexual violence in the Democratic Republic of the Congo (DRC).
 
Ms Featherstone told representatives that the UK backs action to bring perpetrators to justice: 'We continue to urge the Government of DRC to implement fully President Kabila's zero tolerance policy on perpetrators of sexual violence.'  
 
'The recent conviction of Lt. Col. Kabibi for mass rape in South Kivu serves as a positive example of how tackling impunity at the local level can potentially provide a powerful deterrent to other military leaders.'
Medical care and support
Congo Now! was established in 2009 to highlight the conflict in DRC and is made up of more than 15 of the UK's most active non-government organisations.
The UK Government funds several projects which respond to the needs of victims of sexual violence in DRC.
These projects have helped provide more than 27,000 women with emergency medical care, and almost 3,500 women with psychosocial support.  
Published 22 June 2011