News story
Response to Change.org petition about the availability of books in prisons
Response from the Secretary of State for Justice to Change.org petition about the availability of books in prisons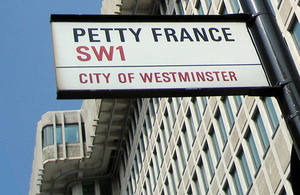 I saw your comments about the availability of books in prisons yesterday and am writing to correct some of the misleading reports that have been around.
There has been no ban on the availability of books in prison, and the change of policy has been to ensure that we have consistency across the prison estate. It was never the case that prisoners were simply allowed unlimited parcels - books or otherwise.
The restrictions on access to parcels by prisoners are necessary because of the need to limit the ability of offenders to get hold of drugs and contraband. The logistics of a prison estate with 85,000 people would make it impossible to check in detail every parcel sent in, and so rights of access to parcels are, and have always been, limited.
Prisoners have always enjoyed and continue to enjoy full rights of access to all the titles available through the local public library service, which operates a full service in all of our prisons. If titles are not available there and then, they can be ordered as normal.
In addition, prisoners can purchase individual items through the prison shop if they wish to do so. These can be ordered under controlled arrangements. Each prisoner is allowed up to twelve titles in their cells at any one time, inclusive of those borrowed from the library.
I'm sure that you would agree that we need to ensure that all prisoners have access to books, and also support to help them learn to read if necessary – and that is what happens. Equally, I am sure that you would wish us to ensure that we maintain proper security to prevent the smuggling of drugs, pornography and extremist materials – and that is why we maintain a tight limit on the right of prisoners to receive parcels.
With best wishes
Chris Grayling
Published 25 March 2014