News story
Report on counterfeiting and copyright piracy summit published
International partnership publishes report of proceedings of the International IP Enforcement Summit Report, held in London 11-12 June 2014.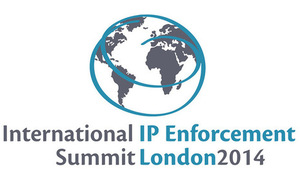 The report of proceedings of the International IP Enforcement Summit Report 2014 held in London 11-12 June was published yesterday (30 September 2014). The Intellectual Property Office, the Office for Harmonization in the Internal Market (OHIM) and the European Commission today were the event partners.
The Summit provided a unique opportunity to bring together senior leaders from the international IP landscape. They were able to share best practice and identify opportunities to collaborate to combat copyright piracy and counterfeiting. More than 300 experts attended representing 30 countries. Attendees included experts from government, enforcement authorities and multinational businesses, including:
Vince Cable, UK Secretary of State for Business, Innovation and Skills
Heinz Zourek, Director General of the European Commission
Kunio Mikuriya, Secretary General of the World Customs Organization
Former US Senator Chris Dodd, Chair and CEO of the Motion Picture Association
Paul Polman, CEO of Unilever
Rob Wainwright, Director of Europol
Debate at the Summit focused on the online environment, customs enforcement in Europe and at external borders. Delegates considered the coordination of tools and techniques to tackle IP infringement. The report outlines the detailed discussions which took place and recommendations for further collaboration.
The Summit report and video content from the event can be found on the OHIM website.
Summit delegates expressed their support in the Communiqué to work in partnership to strengthen the effectiveness of authorities and services in addressing IP crime. The delegation intends to gather again in 2016 to review the impact of their actions in this area.
Published 1 October 2014