Replacing bureaucratic accountability with democratic accountability
Improving the systems for measuring the performance of the department.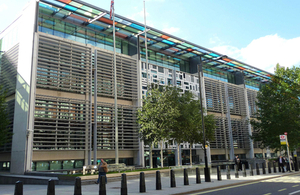 Communities Secretary Eric Pickles pledges to end a culture of paper chasing as the Department for Communities and Local Government publishes the latest performance and spending data for 2009 to 2010.
The data relates to the performance of the previous administration. The data assesses the performance of the department against 52 indicators on a wide range of measures. Of these 21 targets were on track to be met, 7 were deemed to be off track, 12 at risk, 1 not met and 11 were partially or wholly not yet assessed.
The Communities Secretary believes that this way of assessing and reporting on performance is overcomplicated and does little to help deliver on issues that matter to the public. As part of broader sweeping measures to remove swathes of centralising diktats and cut red tape ministers are introducing improved systems for informing the public about the work and performance of the department.
The Communities and Local Government Secretary Eric Pickles said:
"Complex, ever shifting targets and paper chasing hasn't built homes or created a fairer planning system. For too long those tasked with working for the public have been tied up by red tape that has stifled innovation in favour of indicators.
"We are moving away from bureaucratic accountability to democratic accountability. We are doing away with endless box ticking. We want civil servants to spend less time form filling and more time just getting on with the job.
"50 something targets and objectives have been replaced by a clear and simple plan. We have set out what this department is all about and what it is going to do and we will be accountable for delivering that to the people, not the government machine."
Published 4 August 2010