Reopening of the British Embassy Sana'a
Embassy reopens for normal business on Sunday 18 August.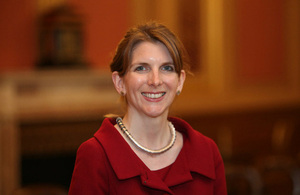 The British Ambassador, Jane Marriott, reopened the embassy for normal business on Sunday 18 August. The embassy had been closed from 6 August and UK staff temporarily drawdown over the Eid period, due to the increased security threat.
Ms Marriott said:
My team and I have been in regular contact with Yemeni ministers and officials and we are glad to be back and working in Yemen after this brief hiatus.
Commenting on the UK's travel advice to Yemen Ms Marriott continued:
Since 2011, we have advised against all travel to Yemen and advised those British nationals here to leave. Yemen is a beautiful country, with friendly and hospitable people, but the security situation and the high threat from terrorism and kidnap continues to make it extremely dangerous for British nationals. I hope that, with the National Dialogue and a willingness by all parties in Yemen to work for the security, stability and economic success of their country, that will eventually change.
Published 18 August 2013