News story
Renewable Heat Incentive: Written Ministerial Statement by The Rt Hon Chris Huhne MP
I am announcing today the publication of the policy document which sets out details of the Renewable Heat Incentive (RHI) to support technologies…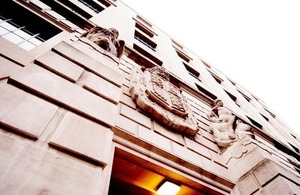 I am announcing today the publication of the policy document which sets out details of the Renewable Heat Incentive (RHI) to support technologies including biomass, ground source and water source heat pumps, solar thermal and biomethane.
Heating accounts for 47% of total UK final energy consumption and 46% of our carbon emissions. We already have the Renewables Obligation and Feed-In Tariffs schemes to help drive an increase in renewable electricity, evidenced by the recent expansion in wind farms and domestic solar panels. Similarly we have the Renewable Transport Fuel Obligation, to help transform our transport fuel use. The introduction of the RHI will for the first time provide long-term guaranteed financial support for renewable heat installations.
Under the RHI, organisations using renewable heat will receive a quarterly payments for 20 years from the date they enter the scheme. In addition to support for new installations, organisations which installed eligible renewable heat equipment since 15th July 2009 will also qualify for support under the RHI.
The scheme will be introduced in two phases. In the first phase, long-term tariff support will be targeted in the non-domestic sectors, at the big heat users - the industrial, business and public sector - which contribute 38% of the UK's carbon emissions. Under this phase there will also be support of around £15million for households through the Renewable Heat Premium Payment. The second phase of the RHI scheme will see households moved to long-term tariff support similar to that offered to the non-domestic sector in the first phase. This transition will be timed to align with the Green Deal which is intended to be introduced in October 2012.
The household technologies supported under the first phase of this scheme will be monitored to enable government, manufacturers, installers and individuals to better understand how to get maximum performance from them in real life situations in people's homes. Given the current economic climate it is more important than ever that this scheme delivers value for money and ensures there is a fair spread of technologies across a range of property types. That is what the Renewable Heat Premium Payments will provide; they ensure that before we commit to long term payments in a sector where it is particularly difficult to predict levels of take-up - and levels of performance - of different heat technologies, we manage their roll out and learn more about them, as well as controlling the budget and ensuring the money goes where it is intended. Domestic equipment installed during this period will be eligible for the RHI tariff payments when they are introduced in 2012. At this point we will also consider introducing support for a number of other technologies and fuels which are not supported from the outset.
The RHI represents a serious investment in our future and offers significant benefits:
it supports emerging technologies and businesses in the UK;
strengthens security of supply through increased diversification of heating fuels and reducing dependence on one or two fuels only;
reduces carbon emissions and contributes to our legally binding renewables target; and
contributes to the Government's commitment to introduce measures to promote a huge increase in energy from waste through anaerobic digestion.
Further details of the scheme can be found in the RHI policy document, which is available in the libraries of both Houses.
We are also today publishing text for the draft regulations that will underpin the tariff scheme. These are a working draft and will be subject to change before they are laid in Parliament. We will consider comments from stakeholders on their practical application. We are looking to seek Parliamentary approval of the regulations in July 2011 and will introduce the tariff scheme thereafter. The scheme which provides premium payments for the domestic sector will start in July. Details about this phase will be published in around two months time.
Published 10 March 2011