World news story
Remembering a visit by Clementine Churchill to the St Petersburg State Paediatric Medical University in April 1945
British Consul General in St Petersburg Keith Allan recently visited the St Petersburg State Paediatric Medical University.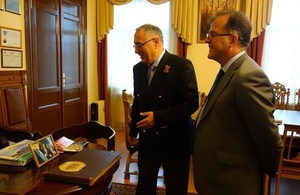 In this blog, Keith talks about the university's important role saving children during the Leningrad siege of World War II, and also a visit by Clementine Churchill, wife of Winston Churchill, to the university in April 1945.
The St Petersburg State Paediatric Medical University is one of the most prestigious centres of higher medical education in Russia and is well-known in the international medical community. The university was established in 1925 on the site of the children's hospital which had opened in 1905. The university provides full training for medical students and is also a working paediatric hospital. In addition to the main university/hospital campus, there are a further 64 clinics throughout St Petersburg and the wider region.
The Leningrad siege lasted almost two and a half years and claimed the lives of over one million adults and children. The university (or Leningrad Paediatric Medical Institute at is was then known) played a vital role during the siege, bringing life-saving care to Leningrad's children and babies who had suffered extreme hardship. Many did not survive but many did thanks to the dedication and hard work of the doctors and nurses at the university. During my visit, I heard how doctors developed new baby formulas from whatever basic ingredients were available.
Clementine Churchill visited Leningrad in April 1945 as part of her wider visit to Russia in her capacity of Chairman of the Red Cross Aid to Russia Fund. She visited the Leningrad Paediatric Medical Institute and met doctors and many of the children who had suffered greatly during the siege. In her book about the visit, she said: 'I have never been more deeply moved in my life than by the spectacle of child victims of the siege being cared for at the Pediatric Institute and Children's Home.'
This visit still has a very special place in the history of the university. The Rector, Professor Vladimir Levanovich, invited me to the university's Victory Day concert and spoke warmly of Mrs Churchill's visit during his welcoming speech to guests. Professor Levanovich intends to revive a museum of the history of the university and will include photographs from this visit.
I never cease to be amazed by the incredible stories of courage and humanity displayed by the people of Leningrad during the terrible days of the siege. The university can be very proud of what it did to care for Leningrad's children and what it continues to do today to honour and remember our shared history and sacrifice.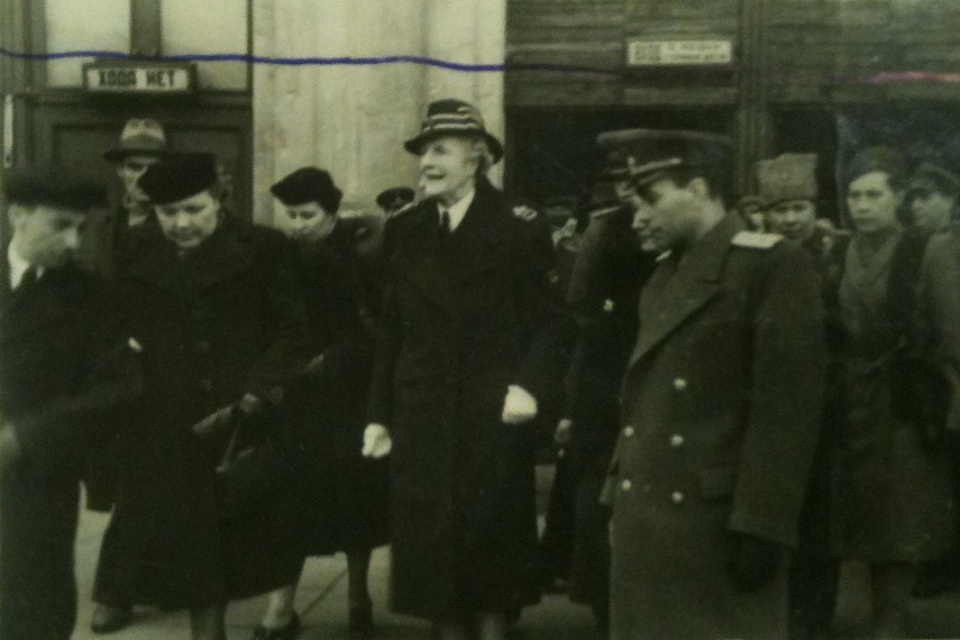 Published 12 May 2015