Religious leaders meet and forge relationships in Helmand
A shura was recently held in central Helmand between local elders and religious representatives of the Afghan forces, Royal Marines and Gurkhas all currently working together in the area.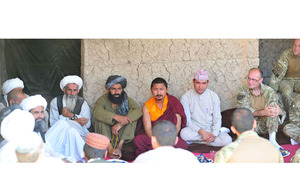 Members of the Afghan Army and Police, 45 Commando Royal Marines and 2nd Battalion The Royal Gurkha Rifles (2 RGR) are all operating in the Nad 'Ali (South) area of Helmand province.
The shura between their religious representatives came about when the local elders heard that the Gurkhas' religious advisers were planning a visit to the Nepalese soldiers operating in Nad 'Ali (South). They then organised the shura for the representatives of the different religions to come together and discuss the similarities shared by their faiths and forge a better understanding of each other.
Seated on the carpet drinking chai (Afghan tea) were an Islamic mullah, a Hindu pandit, a Buddhist lama and a Christian padre.
The senior mullah for the area, Mullah Ahdin, led the shura, which involved a wide-ranging discussion of various topics, from the funding of religious activities to farming skills in their respective countries, and from politics to schooling and even dietary habits.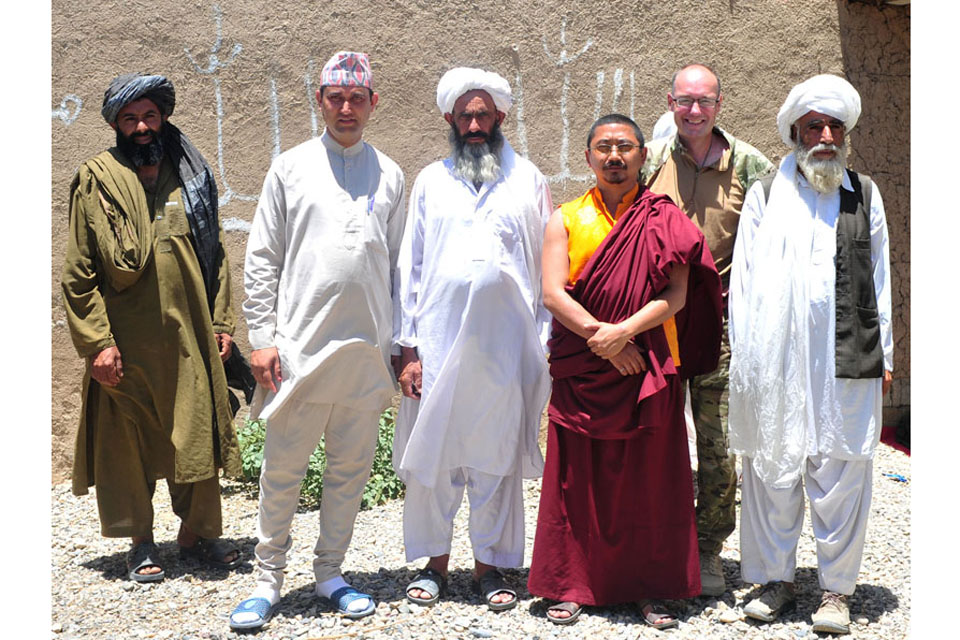 With humility, and no small amount of humorous rivalry, the men swapped anecdotes and stories, much to the amazement of the locals, who have come to associate religion with conflict and see it as a taboo subject.
The Reverend Doctor Scott Shackleton Royal Navy is the Christian chaplain for 45 Commando Royal Marines. He said:
This special meeting can only help in deepening our understanding of people of different faiths and cultures and thus forging a common purpose for the good of all humanity.
We have been blessed indeed in being given this opportunity to meet these special people in this unique setting.
Major Jamie Murray, Officer Commanding B Company, 2 RGR, said:
Today has been another example of Afghan people reaching out beyond their own borders, accepting our presence and hosting us with genuine friendship. It has also shown us that Islamic leaders in this area understand and tolerate other religions.
But today has not just been about religion - it has been about mutual respect, curiosity and a real, heartfelt desire for continued peace in this area.
Captain Roberts, also of B Company, said:
The future of Chah-e Mirza remains bright. A little over a month ago, a police checkpoint was handed over to the Afghan Uniformed Police and today is further proof that concerns about security have taken a back seat.
The local people continue to reject the insurgency, and are committed to making Nad 'Ali a prosperous and successful district.
At the meeting, all in attendance agreed that there was much to admire and learn from each other's religions. Mullah Ahdin was particularly interested to learn about the UK's multi-faith society, and that soldiers from all faiths are eligible, and do, join the Armed Forces.
Published 30 June 2011