Rehabilitation through prison rugby
A prison PE officer is starting a rugby course at HMP Wormwood Scrubs to help support and rehabilitate offenders.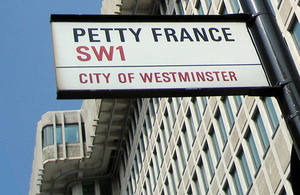 Nigel Seaman is one of the Service's biggest advocates of sport and fitness and has already introduced the Rugby Football Union Leadership Award course at HMP Chelmsford to great acclaim.
'The course combines rugby coaching, refereeing and leadership with first aid and safety and protection for children,' he explains. 'I'm pretty confident it will go down well at Scrubs.'
Nigel's course was chosen as runner up in the Outstanding Contribution to Working with Offenders category at the national Justice Awards in 2008, and also won a Sport Essex award in the same year.
Playing tag
Most prisons don't have rugby pitches, so Nigel teaches offenders tag rugby, with one day of contact sport at the end of the course.
The benefits for the offenders are numerous, according to Nigel:
'It teaches skills they probably haven't got, such as leadership, communication, team building, and tactics. The great thing is that anyone can do it. Football's not really for you if you're slow or big, but rugby caters for everybody.'
He also says rugby is 'brilliant' for building discipline and respect.
'Players call the referee Sir, they clap each other off the pitch, and the skills they learn can easily be applied in other areas outside of sport,' he says.
'We keep an eye out for those who display a talent on the course and help them with information on courses to become, say, a fitness instructor. We'll feed back to their probation officers so they can continue with the relevant training or education when they're released,' he adds.
Published 1 March 2011