Regulator of Social Housing writes to social housing landlords on the issue of damp and mould
Registered providers asked to give assurance on addressing risks relating to damp and mould in tenants' homes.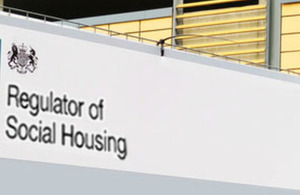 Today the Regulator of Social Housing has written to registered providers of social housing to highlight landlords' responsibility to take action to protect tenants from hazardous damp and mould.
Housing association and local authority landlords will need to submit evidence to the regulator to demonstrate that they have systems in place to identify and deal with damp and mould issues in their homes, and that they are addressing risks to their tenants' health.
The regulator will review this information and, where there is evidence that providers are not meeting regulatory standards, it will take appropriate action.
Fiona MacGregor, Chief Executive of RSH, said:
The tragic case of Awaab Ishak has rightly focused attention on the responsibility of all registered providers to ensure that the homes they provide are well maintained and of a decent standard. The case demonstrates the serious effects that having damp and mould in homes can have on people's health and highlighted once again the importance of providers listening to their tenants' concerns, understanding their diverse needs, removing barriers to accessing services and responding promptly.
Notes to editors
1 - The regulator has written to all registered providers of social housing. Providers owning 1,000 homes or more need to provide evidence of 1) their approach to assessing the extent of damp and mould issues in their homes, 2) their most recent assessment of the extent of damp and mould hazards, 3) the action they are taking to remedy them, and 4) the process they have to identify and deal promptly with damp and mould cases when they are raised by tenants.
2 - Providers with fewer than 1,000 homes have been instructed to inform the regulator immediately if they are not taking action to remedy damp and mould issues, or do not have a comprehensive understanding of the extent of potential damp and mould issues in their homes.
3 - The letters can be found on the regulator's website.
4 - RSH periodically writes to all registered providers to highlight specific issues. This is alongside ongoing regulatory engagement, for which more information is provided in Regulating the Standards.
5 - The Regulator of Social Housing promotes a viable, efficient and well-governed social housing sector able to deliver and maintain homes of appropriate quality that meet a range of needs. It does this by undertaking robust economic regulation focusing on governance, financial viability and value for money that maintains lender confidence and protects the taxpayer. It also sets consumer standards and may take action if these standards are breached and there is a significant risk of serious detriment to tenants or potential tenants.
6 - For press office contact details, see our Media enquiries page. For general queries, please email enquiries@rsh.gov.uk or call 0300 124 5225.
Published 22 November 2022