Press release
Regulator calls for sustained emphasis on risk management
The fourth annual Sector Risk Profile has been published.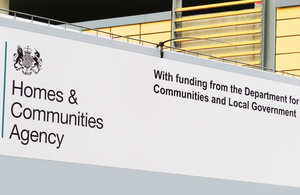 Housing association boards should ensure they keep pace with the risks their organisations face, according to the regulator of social housing providers, the Homes and Communities Agency (HCA).
The fourth annual Sector Risk Profile published by the HCA today, aims to help registered providers manage their financial resilience by setting out some of the key risks facing the sector.
This latest edition also emphasises the need for the sector to respond to changes following the July Budget, including reductions in rental income and further welfare reform changes. Along with the planned extension of Right to Buy, these changes are likely to have financial implications for registered providers' business plans.
Julian Ashby, Chair of the HCA Regulation Committee, said:
As highlighted in our new Governance and Financial Viability Standard, boards need to understand and manage the risks their organisations are facing. Registered providers will need to review their business plans in the light of policy announcements in the July Budget and decide how they will adapt their business model to determine the best way of meeting their objectives. There needs to be an increased focus on efficiency and boards need to consider all options to drive value for money, including mergers if necessary.

Registered Providers will need to undertake stress-testing to understand the interaction between new policy changes and other exposures which can be subject to change, such as interest rates, sales and pension risks and consider how they would cope if a number of adverse movements crystallised at once.

All large providers are due to submit revised financial forecasts to the regulator by 30th October and, our Governance and Financial viability standard also requires providers to inform us when they become aware of potential non-compliance with the regulatory standards. Where we are unable to gain sufficient assurance that a provider will be able to manage its business risks effectively, we will actively engage with the provider to explore options and appropriate solutions.
Published 18 September 2015