Regenerative medicine: apply for £8 million business funding
Businesses can apply for a share of £8 million for projects to develop and commercialise new regenerative medicines and cell therapies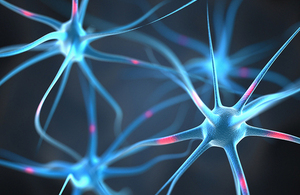 Innovate UK will support innovative medical therapies that aim to replace or regenerate human cells, tissues or organs to restore or establish normal function.
The competition will support projects that develop regenerative medicines and cell therapies as clinical treatments and commercial products.
Regenerative medicine could offer treatments in many areas. Around 30% of the UK population suffers from a chronic disease where there is no cure or where treatment is inadequate.
Recent therapeutic advances have already been demonstrated for conditions such as diabetes, liver disease and blood disorders. Small-scale clinical trials of cell-based cancer immunotherapies have also encouraged increased commercial investment.
The global market for regenerative medicine and cell therapy is expected to grow from $1 billion to $5 billion before 2020. Regenerative medicine has been recognised by the government as one of the eight great technologies where the UK can be a global leader.
The competition will support both the clinical development of novel therapies and the development of platform tools and technologies that address product safety or manufacturing challenges.
Competition information
projects are open to businesses of any size working with at least one partner
small businesses could receive up to 70% of their costs, medium-sized businesses 60%, large businesses 50%
we expect projects to range in size from total costs of £500,000 to £2.5 million and to last 2 to 3 years
the competition is now open and the deadline for applicants to register is at noon on 26 August 2015
a briefing webinar for potential applicants takes place on 16 July 2015
Published 8 July 2015