World news story
Regenerative medicine - a growing market in Japan
Introduction of a new legal framework is expected to provide a boost to commercialisation opportunities of medicinal products in Japan.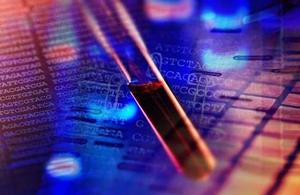 The regenerative medicine safety law came into force in November 2014. This has built momentum for practical medicine under the Pharmaceutical and Medical Device Affairs Law in Japan.
A strong business community representing this industry has emerged in Japan - the Forum for Innovative Regenerative Medicine (FIRM). With over 100 member corporations, FIRM has been has been playing a pivotal role in progressing this sector. It works closely with other industry groups, government and universities to promote regenerative medicine as a new medicine and a new industrial field.
How to engage
UK Trade and Investment (UKTI) Japan recently held a webinar with guest speaker Mr. Hajime Miyamoto, the Vice Chairman of FIRM's Steering Committee. As a first step we recommend you watch our recorded webinar to gain valuable insight in to this emerging market from an expert in the field.
You can gain business knowledge of:
the new regulatory frameworks for regenerative medicine in Japan
the transition to industrialisation of regenerative medicine
the activities of FIRM and the Japanese regenerative medicine market
business opportunities for UK companies and future collaboration opportunities for UK universities and research institutions
Watch our video to take your next steps towards entering this market.
Preview: Opportunities In Regenerative Medicine In Japan: Recorded Webinar
About our speaker
Mr. Hajime Miyamoto is a member of the Board and Head of Administration Division of Medinet Co., Ltd., a company processing immuno-cells for medical institutions who provide cell therapy. Before he joined Medinet, he spent 24 years at Fujitsu Ltd. in the area of software, legal and policy promotion. Last year, he was appointed as the Vice Chairman of the Steering Committee of FIRM.
Background
Japan is a world leader in the research field of regenerative medicine, holding around one third of global patents. Similarly, the UK is a recognised player with around 60% of the EU's regenerative medicine companies based there.
In 2012 the Nobel Prize for Medicine was jointly awarded to UK scientist John Gurdon and Japanese counterpart Shinya Yamanaka for their contributions in this field. The foundations for collaboration between the 2 countries are strong.
Next steps
Watch the full webinar to find out detailed information on the Japanese regenerative medicine market.
Read our recent blog on the subject by Patrick Bannister, Head of the Science & Innovation team at the British Consulate-General in Osaka.
Contact the UKTI Japan Life Sciences team for tailored support and advice for your company.
Published 8 June 2015