Reduce youth crime through early intervention
Crispin Blunt said spotting and acting on signs of criminality in a child's early years is crucial to bringing down youth offending.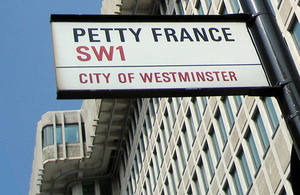 Mr Blunt said in an interview with Children and Young People Now he hopes reforms outlined in December's sentencing green paper will herald a radical change in approach over the next decade. Most prevention programmes in the youth justice system focus on children already on the fringes of crime, but the minister said he is keen for more to be invested in earlier interventions.
'I see it as common sense,' he said. 'Mothers are not getting the help they need to talk and engage with their children. It has to be seen as part of the process that you intervene as early as appropriate and you don't end up with the disaster of a child being sent to custody, which of course is extremely expensive.'
Mr Blunt hopes that by making local authorities responsible for the cost of youth custody, the Government can encourage them to fund more early intervention projects.
'The challenge we are faced with is dealing with the young offenders already in the system as well as increasing capacity to deliver intervention earlier,' he said. 'We have to do that in a period where every public service is faced with reduced budgets.'
The minister said that the process of transferring the Youth Justice Board's (YJB) functions to the Ministry of Justice (MoJ) had begun. A transition board chaired jointly by Julie Taylor, MoJ's director of offender management strategy, and YJB chief executive John Drew has met several times.
Published 8 February 2011