REDD+ options for involving private sector
Publication of DFID commissioned report, carried out by Climate Focus, Winrock International and Ecofys, looking at the different options for involving the private sector in REDD+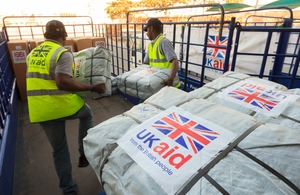 Reducing emissions from deforestation and forest degradation in developing countries (REDD+) is a major agenda item within international climate change negotiations. It is also significant in many domestic discussions on climate change and mitigation. A substantial part of the discussion has been around how to finance REDD+.
To add to the discussion, DFID commissioned a report, carried out by Climate Focus, Winrock International and Ecofys, looking at the different options for involving the private sector in REDD+, focusing specifically on scenarios where investments in REDD+ could generate carbon credits for sale in international carbon markets. 
The Copenhagen Accord calls for the establishment of a mechanism to mobilise REDD+ finance from developed countries. In addition, international debate is ongoing around whether the private sector should contribute towards paying for emissions reductions and if so, how it should take place.
Read the final report: "Engaging the Private Sector in the Potential Generation of REDD+ Carbon Credits : An Analysis of Issues".
Published 5 August 2010