News story
Red Arrows challenge
Blue Peter presenter Helen Skelton has taken off with the Red Arrows in the third of her 'Magnificent 7' challenges to raise money for Red Nose Day 2013.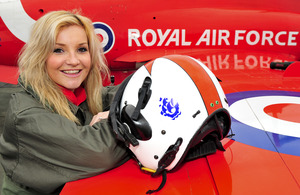 Helen was mentored over 2 days prior to her flight in one of the Red Arrows' Hawk aircraft at RAF Cranwell in Lincolnshire by Red 10, Squadron Leader Mike Ling, who said:
After Helen passed her medical, she was taken through various tests and safety briefings, including survival equipment procedures, which the team face daily.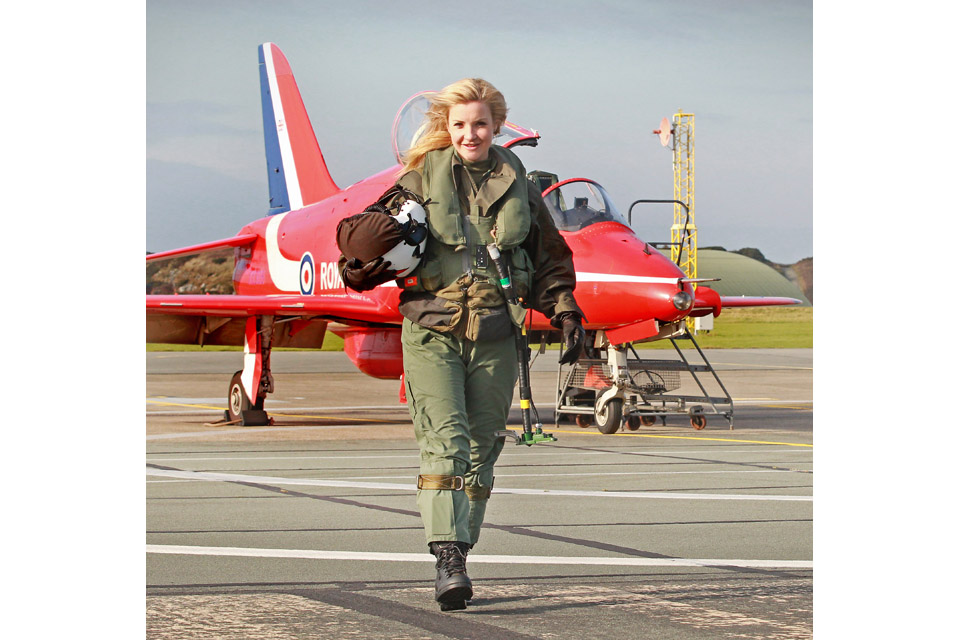 She also travelled to RAF Valley in Wales to experience the Hawk aircraft simulator, going through various scenarios on the training system to prepare her for the flight and give her a glimpse of the skills required to become a pilot with the world famous Red Arrows.
Fully-trained, daredevil Helen then stepped onto the airfield at RAF Cranwell and into one of the iconic red jets to be taken on the ride of her life with Red 1, Squadron Leader Jim Turner.
He said:
It was a privilege to fly with Helen and for such a good cause. She really stepped up to the challenge, had a permanent smile, and took a really keen interest in our role and what was required to fly.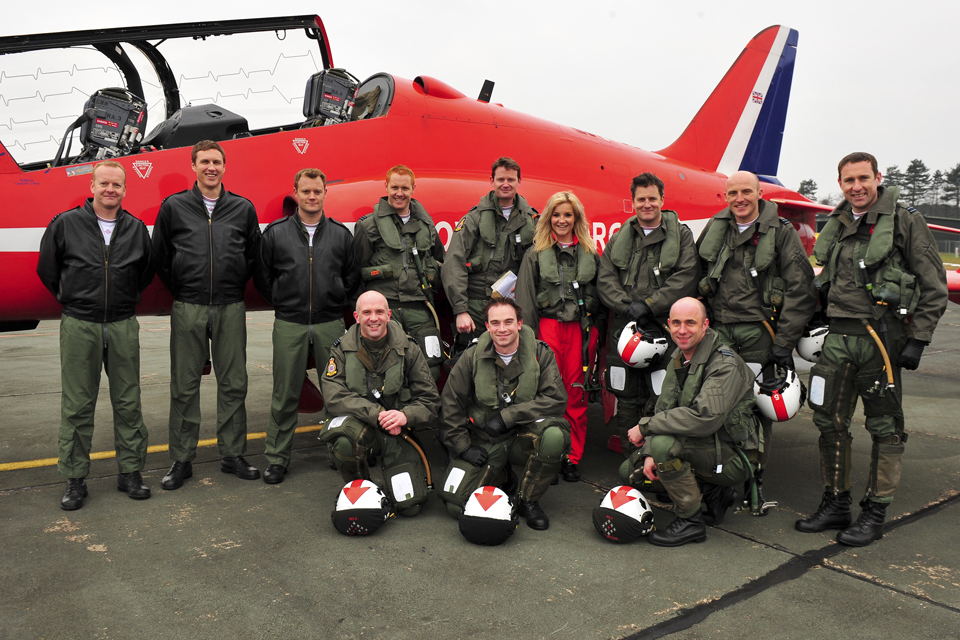 As part of her challenges, Helen has kayaked down the Amazon River, walked a high wire above Battersea Power Station and trekked to the South Pole.
After her latest challenge with the Red Arrows, she said:
I was sick with nerves and excitement before the flight but I feel honoured to have had this opportunity and I feel completely ecstatic now I've done it.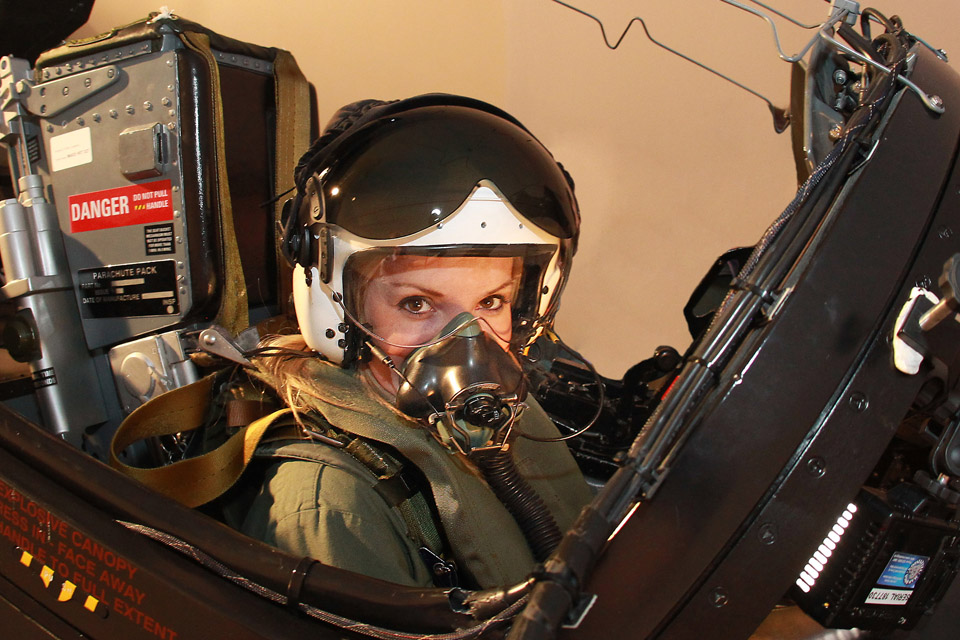 All Red Arrows pilots have front line operational experience and 2013 will be the 49th display season where the team continue to captivate millions of people around the world in a series of displays and flypasts.
Tune in today at 5:45pm (GMT) to the CBBC channel to watch Helen's highest Comic Relief challenge yet.
Published 21 February 2013