News story
Recruitment of members for the Advisory Committee on Antimicrobial Resistance and Healthcare Associated Infection
Advisory Committee on Antimicrobial Resistance and Healthcare Associated Infection is seeking 4 new members to help with its work.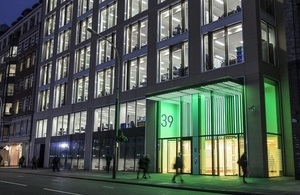 The Advisory Committee on Antimicrobial Resistance and Healthcare Associated Infection (ARHAI) was established in April 2007. It provides practical and scientific advice to the government on strategies to minimise the incidence of healthcare associated infections and improve antimicrobial stewardship to reduce and control antimicrobial resistance.
The committee has an interesting and challenging work programme and recent topics have included providing advice on prioritisation of surgical site infection surveillance and guidance on clostridium difficile testing.
The position
Candidates will have a record of achievement and personal credibility within their own field, appropriate to the remit of the committee at national or international level or both. These should include:
HCAI microbiology
pharmacology
veterinary medicine
health care sector (primary and secondary)
epidemiology
surgery
Candidates will also have up to date professional expertise and an interest in antimicrobial resistance and stewardship and healthcare associated infection along with a strong commitment to improving the quality and safety of healthcare.
The department of health's senior responsible officer determines the length of appointments, which will be for up to 3 years.
Time and pay
Members will be expected to devote 3 days a year to attend main ARHAI meetings in Central London. Preparation for meetings and chairing or participating in sub-group and ad-hoc meetings is likely to take an additional 5 days.
There is no remuneration for these posts but expenses are paid in line with central policy.
Closing date
The closing date for applications is midday on 12 April 2013.
More information
This appointment is regulated by The Commissioner for Public Appointments
Read more about non-executive appointments
We value and promote diversity and are committed to equality of opportunity for all and appointments made on merit.
Published 15 March 2013
Last updated 25 March 2013
+ show all updates
Date published changed.
First published.