Record numbers of women and men in England are playing sport every week.
Sport England figures show substantial increase in sports participation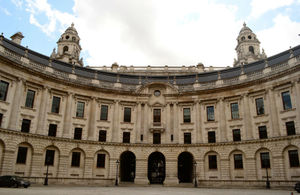 Figures released today by Sport England show that 15.5 million people aged 16 and over are playing sport at least once a week.
That's 750,000 more than a year ago and 1.57 million more than when London won the Olympic and Paralympic bid.
 
The strongest growth has been among women, with an increase of more than half a million in the past year.
Games effect
The number of people taking part has risen sharply in the period since the London 2012 Games got underway, with strong increases in sports such as cycling and sailing.
 
Participation by disabled people has been rising steadily since 2005, but still lags far behind that for non-disabled people. Sport England this week announced a £10.2 million National Lottery investment to tackle this challenge.
"One of the key legacy ambitions from London 2012 was to get more people playing sport -something that no other host city has managed to do," said Sports Minister Hugh Robertson. "These are excellent figures and show that we are making good progress."
 
Two thirds of the sports measured by the Active People Survey have shown a positive trend over the past year with athletics, judo, hockey, netball and swimming among those growing in popularity.
Further information
Published 6 December 2012