News story
Recent controversies show that government needs stronger rules on conflicts of interest, argues CSPL Chair
Read the article on conflicts of interest written by our Chair, Lord Paul Bew, published today on the Guardian website.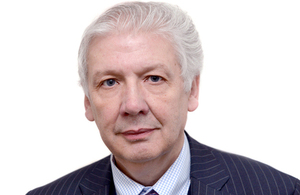 Although the pace is now faster, interchange between the public and private sectors is nothing new.
Twenty years ago, when Lord Nolan was writing his first report for the Committee on Standards in Public Life, the concerns were mainly about the flow of ministers and civil servants out into the private sector but the drive to increase external recruitment into the civil service – to bring in specialist skills and share innovation from other sectors – has been a familiar theme for over a decade.
What is new is the increased blurring of the sectors and the new ways in which public services are being provided. This is throwing up more complex ethical scenarios for individuals and departments.
Visit the Guardian website to read the full article: http://www.theguardian.com/public-leaders-network/2014/nov/14/lord-bew-standards-in-public-life-conflict-interest-fiona-woolf?CMP=twt_gu
Published 14 November 2014