Press release
Reassurance on consumer protection in EU-US trade deal
Ken Clarke has provided reassurance on consumer standards at a round table discussion on the Transatlantic Trade and Investment Partnership.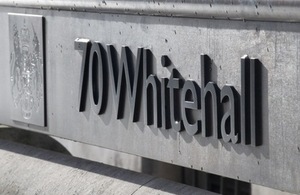 At a round table discussion about the proposed Transatlantic Trade and Investment Partnership (TTIP) co-hosted in Westminster today by consumer campaigners Which? and Cabinet Minister Kenneth Clarke, Which? Group Chief Executive Peter Vicary-Smith threw the organisation's weight behind any deal that would see prices fall for consumers, as long as their rights remained protected.
Mr Clarke in turn provided reassurance that the British government would not be party to lowering environmental, consumer or health and safety standards when pushing for a comprehensive trade and investment agreement
The discussion was held at the Houses of Parliament, and involved representatives from consumer groups, academia, business and Parliament. Mr Clarke and Mr Vicary-Smith highlighted the likely fall in consumer prices that a successful trade and investment deal would deliver, as a result of import tariffs being reduced or eliminated, and regulatory systems on either side of the Atlantic being brought more into line with each other.
The Transatlantic Trade and Investment Partnership (TTIP), a free trade agreement currently being negotiated between the European Union and the United States, has the potential to be the largest bilateral trade agreement in history and to bring significant economic benefits – growth, jobs and lower prices and greater choice for consumers – on both sides of the Atlantic. It could add as much as £10 billion annually to the UK economy in the long-term. The government hopes a deal can be reached by 2015.
The greatest benefits for consumers are anticipated in food and drink, motor vehicles, clothes and electrical goods, where there are existing high tariffs. Shoes and some clothes face tariffs of as much as 12%, while tariffs on some food and drink products are as much as 30%. A successful deal would mean that people buying cars imported from the US could save thousands.
Lower prices could also be passed onto consumers in telecommunication and other services as a result of greater competition.
Mr Clarke and Mr Vicary-Smith also highlighted the deal's potential to increase the variety of goods and services available for people to buy, which could save an average household £450 every year.
Group Chief Executive of Which? Peter Vicary-Smith said:
Securing a good transatlantic trade deal should lead to a reduction in prices we pay at the till and mean more choice for the consumer, as well as being hugely beneficial for the economy.

Provided that promises are honoured to prevent any deal being used as a Trojan horse to reduce consumer protection, this deal could be hugely positive for the millions of hard-pressed shoppers looking to make their budgets stretch further.
Cabinet Minister without Portfolio Kenneth Clarke said:
The government is strongly in favour of a trade and investment treaty being negotiated between the EU and the US. Such a deal, if it can be agreed, will give a welcome boost to growth and job creation and bring significant benefits to consumers in the form of lower prices and greater choice.

I have given a complete undertaking that the British government is not party to lowering environmental, consumer or health and safety standards when pushing for a wider trade and investment agreement.

Contrary to what is often reported, the dispute resolution element of the proposed treaty is not a means for giant companies to get governments to lower standards. Investor-state dispute resolution is an important and perfectly reasonable mechanism to protect exporters and investors from individual states in the US or the EU breaking their treaty obligations in favour of promoting some local interest.

The British have nothing to fear from such arrangements. They have already been put into all of our 94 investment treaties with other countries. So far, only 2 companies have tried to bring claims and the government has won in both cases. The British government does comply with its treaty obligations, something which is vital to our status as an open, trading nation.
Trade Minister Lord Livingston said:
The Transatlantic Trade and Investment Partnership has the potential to be one of the most important trade agreements in history, bringing significant jobs and growth benefits to both sides of the Atlantic.

Consumers are set to be one of the biggest beneficiaries of the proposed transatlantic deal with lower prices and a wider choice of goods to buy across many sectors. This roundtable is a great opportunity to underline the benefits to consumers as well as our work to ensure they remain protected.
Notes to editors
The EU and US account for about half of world GDP (47%) and one third of global trade flows (almost £1.6 billion of trade daily). Aggregate investment stocks are in excess of £2 trillion. As a result of TTIP, UK exports are projected to rise by £18.4 billion and UK imports are projected to rise by £19.7 billion.
The UK is pushing for a broad agreement that will reduce consumer prices and increase the choice and quality of good and services by eliminating the vast majority of tariffs, harmonising regulations on both sides of the Atlantic and so reducing the costs to consumers, and addressing behind-the-border barriers to trade across all sectors of the economy.
Overwhelmingly the gains are expected to come from improving the coherence between US and EU regulatory systems. For example, the many small differences in regulatory requirements that must be met for cars to be sold on either side of the Atlantic lead to increased production costs for automotive manufacturers which are passed on to consumers. This is despite regulators on both sides aiming at the same outcomes. Reducing these unnecessary differences will contribute to over 50% of the UK's gains, without reducing high regulatory standards for consumer safety, health and environmental protection. A simpler regulatory landscape should translate into lower costs for producers, and therefore cheaper goods in the shops.
Consumers also stand to benefit from a reduction in EU tariffs and more efficient customs arrangements, which should lead to lower prices and wider choice.
Roundtable attendees
The roundtable was attended by:
Lord Tugendhat, Chair of the EU Sub-Committee on External Affairs of the House of Lords
Which?
Ford of Britain
eBay Inc
GSK
UPS Europe
Boots
Chatham House
British American Business
TheCityUK
Fipra International Brussels
Federation of Small Businesses
British Chamber of Commerce
Published 3 March 2014