Reappointment of chair of the Youth Justice Board
Frances Done CBE has been reappointed as the Chair of the Youth Justice Board.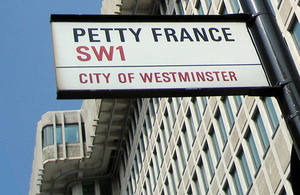 Secretary of State for Justice, Ken Clarke said:
'I am pleased Frances Done has accepted her reappointment as Chair of the Youth Justice Board. Her experience will prove valuable as the Youth Justice Board transfers its responsibilities to the Ministry of Justice and as we consult on proposals to improve rehabilitation; prevent youth crime and cut reoffending.'
Frances Done said:
'I welcome the opportunity to continue to take a leading role in the youth justice system at a time of significant change.  My top priority will be to ensure that the encouraging progress made in reducing the number of young people who offend, and the number in custody, is sustained as the functions of the Youth Justice Board are transferred into the Ministry of Justice.'
Notes to editors
The Youth Justice Board for England and Wales is an executive non-departmental public body established under the Crime and Disorder Act 1998 to monitor the operation and performance of the youth justice system and to identify and disseminate good practice to prevent offending by children and young people. The Board is also responsible for commissioning services for young people under 18 who are sentenced and remanded to secure facilities.
This reappointment is for a period of three years or until the YJB is abolished.
All reappointments are made on merit and political activity plays no part in the selection process.
Published 26 January 2011