News story
Reactor control room moves to a new home
Today saw the last of the Dounreay Materials Testing Reactor (DMTR) control room panels shipped off to a new home at a local five-star visitor attraction.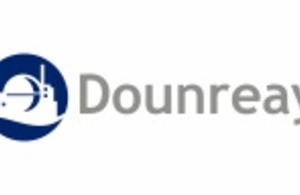 The control room panels and control desk have been donated to Caithness Horizons and reconstructed at the museum to form the basis of a new permanent exhibition representing Dounreay's significant part in Scotland's industrial heritage.
The project team have developed a special framework to display the control room in the newly refurbished exhibition area and a small amount of restoration work has been carried out ready for display.
In June 1955 construction of the DMTR commenced. It was constructed to test the effects of irradiation on metals. The reactor was contained in a steel pressure vessel, and had a thermal output of 25MWt. It was housed in this type of vessel because of its shape and became known affectionately as the 'upturned dustbin'.
The construction was completed in February 1958 and DMTR went critical in May 1958, making it the first operational nuclear reactor on Scottish soil. In May 1969, DMTR closed for the last time.
In order to try and preserve and interpret the history of Dounreay for future generations, a Heritage Advisory Panel has been set up between Caithness Horizons, Historic Scotland, High Life Highland, the National Museum of Scotland, the Royal Commission on the Ancient and Historical Monuments of Scotland and DSRL.
One of the main functions of the Heritage Advisory Panel is to ensure that objects collected at Dounreay are given to the appropriate museum and preserved for future generations to enjoy.
The new exhibition is a welcome addition to Caithness Horizons and will be open to the public in the new year with an official opening in the spring. Funding for the new interpretation panels has been secured from Museums Galleries Scotland.
Joanne Howdle, curator of Caithness Horizons, said:
We are delighted to house the DMTR panels as part of the new Dounreay exhibition area. It's vital that Dounreay's unique heritage is preserved and displayed for our visitors and future generations to appreciate and enjoy.

Over the decades, Dounreay has had a massive impact on the local area and plays a significant part in the industrial heritage of Caithness and north Sutherland. These panels complement the existing Dounreay story in our museum and form a striking vision in our newly extended exhibition.
Published 3 December 2014