World news story
RCUK-CONICYT research partnerships call in Chile
Funding opportunity for Newton-Picarte research collaborations between UK and Chilean researchers.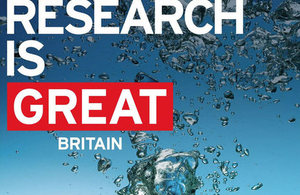 The Chilean National Commission for Scientific Research and Technology (CONICYT) together with Research Councils UK (RCUK) have now pre-launched a research partnerships call worth up to £3.84m in joint funding. The projects, led jointly by UK and Chilean researchers, will have a duration of 2-3 years and will aim to contribute to the economic development and welfare of Chile and developing countries.
Chile is one of the most successful nations in Latin America leading the region in economic markers such as per capita income, low corruption, and human development. However, certain indicators show that Chile experiences various vulnerabilities namely high seismic activity and frequent natural disasters, low distribution of income, poor national diet (95% of the population require dietary changes ENCA, 2014), and a large aquaculture sector highly susceptible to pests and climate events.
In response to these challenges, and in support of the socioeconomic development and wellbeing of Chile and other developing countries, the following themes have been identified for this call:
Disaster management
Diet and health
Education, inequality and social reform
Sustainable aquaculture for nutrition and food security
The call will be open for applications between 27 August and 8 October. For more information, please visit the website of RCUK.
Further information
The Newton Fund is part of the UK's official development assistance. Its aim is to develop science and innovation partnerships that promote the economic development and welfare of developing countries.
Learn more about the Newton Fund policy and visit the Newton Fund website.
For more information about the Newton-Picarte Fund or this call, please contact Angela Viola-Glapinska, Newton-Picarte Fund Manager, British Embassy, Santiago.
Published 12 August 2015