Press release
Rapist brothers will spend longer in jail
Andrei-Catalan Mamaliga and Ovidou Mamaliga have their sentences increased after the Solicitor General's intervention.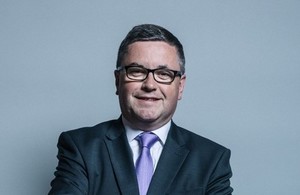 Two brothers who raped a woman in London have had their sentences increased after the Solicitor General Robert Buckland QC MP, appealed them for being far too low.
Andrei-Catalan Mamaliga, 29, and Ovidou Mamaliga, 30, were originally sentenced in December at Isleworth Crown Court. They each received 12 years in prison with a licence extension of 8 years for offences including rape and theft.
The men initially struck up a conversation with the victim outside her home; they then left, returning a couple of hours later to attack her. One of the men followed her inside and asked to use her toilet, when she suggested he go outside he attacked her. The victim was forced onto the bed face down and was tied up with shoelaces they had brought with them. The victim was sexually assaulted and then raped by one of the offenders; she also suffered other injuries during the attack. After the attack the brothers stole a number of items including jewellery which had a significant sentimental value to the victim.
The Court of Appeal has today increased their sentences to 18 years in prison with a further 6 years spent on licence.
Speaking after the hearing, the Solicitor General said:
"These men befriended the victim and then saw an opportunity to launch a brutal attack. Their actions have had a significant impact on the victim who is now too frightened to return to her home. Crimes of this nature will not be tolerated, and I hope the increased sentence can bring some comfort to the victim at this difficult time."
Published 13 March 2018