Rap star performs for troops home from Helmand
UK rap and hip-hop star Professor Green headlined a star-studded show this week to welcome military personnel from 7th Armoured Brigade home from their mission in Afghanistan.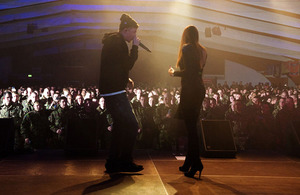 7th Armoured Brigade - the Desert Rats - supported 3 Commando Brigade Royal Marines during their tour in Afghanistan between March and October 2011.
Almost 1,500 soldiers who all served on Op HERRICK 14 packed into the Heidemark Halle auditorium in the north German town of Fallingbostel to watch the event organised by the British Forces Foundation (BFF).
The show included comedy from stand-up stars Simon Evans and Canadian Craig Campbell - regulars on such UK hit shows as '8 Out of 10 Cats' and 'Michael McIntyre's Comedy Roadshow', and a performance by German opera singer Friederike Krum who is due to visit Afghanistan at Christmas to sing for German troops.
But the show-stopping finale of the evening was hip-hop star Professor Green who performed tracks from his new album 'At Your Inconvenience' before he met with the soldiers and signed autographs after the show.
Brigadier Paul Nanson, Commander 7th Armoured Brigade, said:
I'm really grateful that the BFF chose to come to Germany. From a logistical point of view we recognise that this made the show more difficult to organise, but it's great to be able to offer something like this to our soldiers who all served so well in Afghanistan.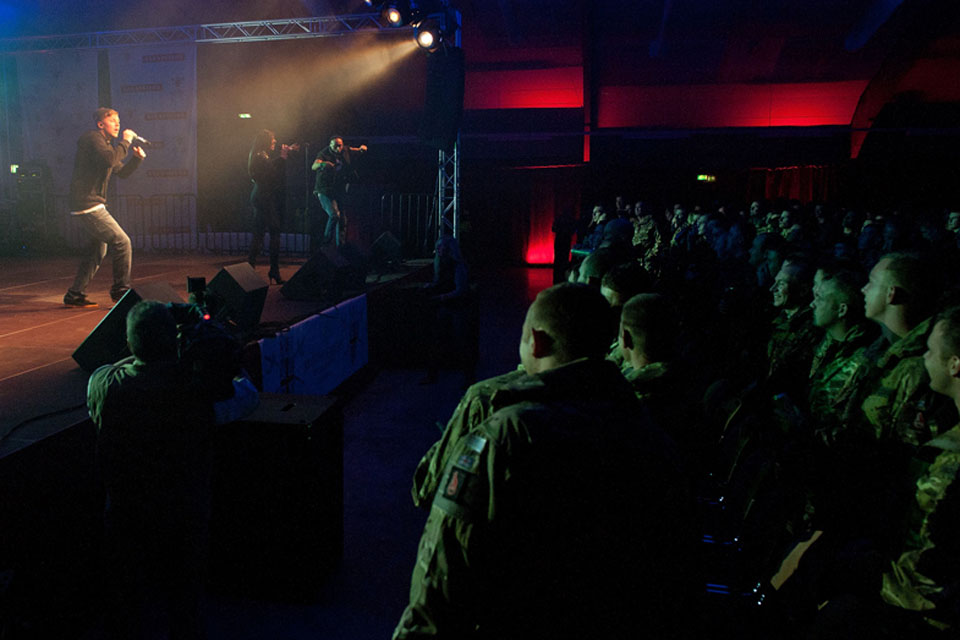 "Professor Green especially has gone down hugely with them, so a big thank you to BFF and all the performers for making this happen."
This event was the first time that the BFF had produced a show for troops from all the regiments of a brigade rather than just those of a single unit - and it was by far the biggest event they had organised in Germany.
BFF Producer Mark Cann said:
We chose 7th Armoured Brigade for the show as they had just got back from tour. The enthusiasm of the Brigade Commander and his staff to put this on as a thank you for the troops is really fantastic.

We don't want British troops in Germany to feel left out; the quality and size of the show is an expression of the esteem for the men and women of 7th Armoured Brigade who have served on Op HERRICK 14 and the significant sacrifices they have made whilst doing a fantastic job.
Published 25 November 2011