Railway strikes in Greece
Planned strikes will affect Greek railways on 22 - 24 June and 29 - 30 June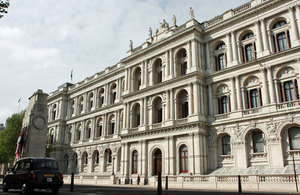 Industrial action will affect Greek Railways (including suburban railways) during the following times on 22 - 24 June: 0700-0900, 1500-1700 and 2200-2400.
There will also be a 48 hour railway strike on 29 - 30 June.
Passengers are advised to call 1110 (from Greece) or 00 30 210 5298829 (from outside Greece), or check the TRAINOSE website for further information.
Regular strikes and demonstrations are likely to take place throughout Greece during June. Strikes and demonstrations are sometimes called at short notice and can cause disruption to public transport in and out of Greece (including air travel).
For more information, see the Foreign Office Travel Advice for Greece.
Published 21 June 2010