News story
Rail electrification will deliver boost across South and West Wales, says Cheryl Gillan
Electrification of the Great Western Mainline to South Wales was welcomed by Welsh Secretary Cheryl Gillan today (March 1). Mrs Gillan said…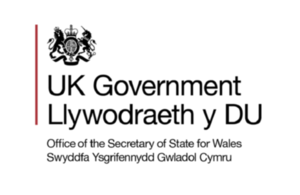 Electrification of the Great Western Mainline to South Wales was welcomed by Welsh Secretary Cheryl Gillan today (March 1).
Mrs Gillan said the project is a vital component in securing Wales' economic recovery and showed the Government's commitment to modernising rail infrastructure and lowering journey times.
She also welcomed a further announcement today that the Government would work with the Welsh Assembly Government on the possible electrification of Valley Lines services.
Mrs Gillan said the Welsh Office will work closely with the Welsh Assembly Government to create a further business case to electrify commuter lines north of Cardiff to Treherbert, Aberdare, Merthyr Tydfil and Rhymney, as well as Penarth and Barry in the Vale of Glamorgan.
She also confirmed the case for electrification to Swansea also remains under review.
Welcoming the announcement by Transport Secretary Philip Hammond, Mrs Gillan said: "On St David's Day, this is excellent news for all parts of South and West Wales.  This £1billion investment will deliver all the benefits and improvements of an electrified railway to Wales - faster acceleration, greater comfort and cleaner, greener travel.
"Extension of electrification to South Wales recognises that improved rail infrastructure and lower journey times are vital components for delivering a successful economic recovery in Wales.
"Rail passengers travelling to and from South Wales will also benefit from shorter journey times, better reliability and improved comfort. The electrified trains will also offer improved air quality and lower carbon emissions compared to diesel equivalents."
Mrs Gillan said the Government has carefully considered all the options for improving the infrastructure for Wales.
"Unlike the previous Government, which had 13 years to electrify the Great Western Mainline but failed to do anything beyond headline-grabbing stunts, this coalition Government has acted swiftly but responsibly in thoroughly examining the case for electrification to South Wales.
"The case for electrification to Swansea remains under review and today's announcement is the first step to improving Wales' connections to the rest of the UK rail network.
"Importantly, following electrification to Cardiff, Swansea will also benefit through faster journey times and new rolling stock."
Mrs Gillan said the case for electrifying commuter rail lines from Cardiff was strong.
She added: "This is all part of the Government's commitment to supporting progressive electrification of the rail network across Wales and the rest of the UK. I am grateful to the Transport Secretary for confirming our commitment to working closely with the Welsh Assembly Government to develop a business case for electrification of some of the Valleys lines north of Cardiff."
Published 1 March 2011