News story
RAIB beta website on GOV.UK
Rail Accident Investigation Branch's website is moving to GOV.UK
This news article was withdrawn on
This item has been moved to the national archive as RAIB is live on GOV.UK.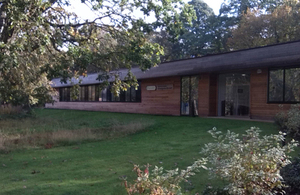 RAIB has begun to migrate our current web content to GOV.UK. Over the coming weeks, more content will be added to GOV.UK, but our existing website will continue to operate in parallel until the early part of 2015.
Some of the links on GOV.UK will direct you to content on our existing website during this period of transition.
We would be grateful if you could assist us with the development of the new site by providing us with feedback by selecting the 'Is there anything wrong with this page?' link at the bottom of each web page.
Published 19 December 2014