Question Time broadcast from Wormwood Scrubs prison
Kenneth Clarke will be a panel member on the BBC's Question Time tonight when it is broadcast from inside a prison for the first time.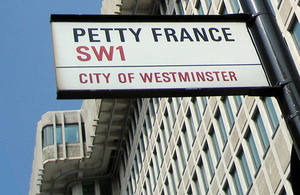 The show, chaired by David Dimbleby, is being broadcast from the Chapel in Wormwood Scrubs Prison in London.
Around 10 prisoners and 10 prison staff will join 100 members of the public in the audience where they can question Kenneth Clarke and his predecessor Jack Straw, among other panellists.
See Kenneth Clarke at Wormwood Scrubs tonight on Question Time, 10.35 pm on BBC ONE.
Published 19 May 2011