Queen's Speech: 'Reform of the electricity market'
Her Majesty The Queen today delivered her annual speech at the state opening of Parliament. As part of her speech the Queen announced that …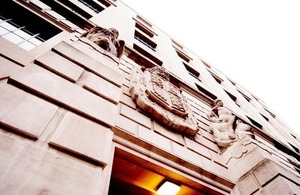 Her Majesty The Queen today delivered her annual speech at the state opening of Parliament.
As part of her speech the Queen announced that the Government will propose reforms to the electricity market.
"My Government will propose reform of the electricity market to deliver secure, clean and affordable electricity and ensure prices are fair", the Queen said.
The Energy Bill aims to reform the electricity market to enable large-scale investment in low-carbon generation capacity in the UK and deliver security of supply, in a cost-effective way.
Commentating on the forthcoming Energy Bill, a DECC spokeswoman said:
""This is crucial legislation. The Energy Bill would reform the electricity market to keep the lights on and emissions down in a more cost-effective way, while reaping the economic benefits.
"It is designed to provide investors with long-term certainty and incentives to invest in low-carbon.
"We will shortly publish a draft Bill for pre-legislative scrutiny, to enable swift passage of well considered legislation.
"We are publishing the Bill in draft in order to speed up its passage through Parliament and to enable pre-legislative scrutiny which will help make the legislation more robust.
This will not delay the date at which the reforms are introduced, and making it available for pre-legislative scrutiny has been welcomed by industry and the opposition.
"We anticipate legislation reaching the statute book by 2013 so that the first low-carbon projects can be supported (as we originally envisaged) in 2014."
Electricity Market Reform: further information
For further information on the Energy Bill, follow the links below.
Published 1 May 2012