Queen Elizabeth Olympic Park
Twenty year vision for the future of the Olympic Park.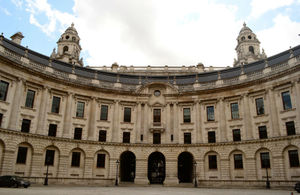 The Olympic Park will be renamed the Queen Elizabeth Olympic Park after the 2012 Games - Jeremy Hunt, Secretary of State for Culture, Olympics, Media and Sport announced today.
The new name, which will come into effect when the Park reopens in 2013, follows agreement with, and permission from, Her Majesty the Queen, the British Olympic Association and the International Olympic Committee. It builds on the Royal Family's long association with, and support for, the Olympic and Paralympic Movement.
"It is a great honour that Her Majesty the Queen has given her consent to name the Park, the Queen Elizabeth Olympic Park, after the Games," said Jeremy Hunt. "Her Majesty has been supportive of London 2012 from the start and with the event taking place in her Diamond Jubilee year it is fitting that the Park bears her name."
Community Legacy
The announcement coincides with the roll out of the long-term plans by the Olympic Park Legacy Company (OPLC), to make the Park one of Europe's premier destinations for residents and visitors.
After the 2012 Games, the Olympic Park will be a blueprint for community living, sporting opportunity and leisure activity combining Games' venues with family-led homes and community facilities developed around major new attractions, open spaces, waterways and new bridges and road connections.
Mr Hunt added: "The Olympic and Paralympic Games in 2012 will be just the beginning of the story for East London. The OPLC has created an inspirational vision for the Park that meets the needs of the existing community and opens the door to new residents and investors.  It will be a unique hub of social, sporting, cultural, environmental and economic excellence which will benefit the city for decades to come."
Further information
Published 20 May 2012