Press release
QR codes on energy bills put consumers in control
QR (Quick Response) codes to be introduced on consumer energy bills to help bill-payers get an instant cross-market comparison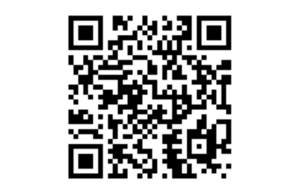 Consumers wanting to know more about their energy use and whether they are getting the best value for money will have a new and easy way of finding the best deal.
Secretary of State for Energy and Climate Change Edward Davey today announced the Government's plans to introduce QR (Quick Response) codes to energy bills so consumers can get an instant cross-market comparison.
This is the latest announcement from the Government to help consumers make the switch and get a better deal, with collective switching and simpler tariffs already introduced.
Mr Davey said:
"We're determined to make energy markets work better for consumers – and despite all the evidence showing that QR codes on bills would make a real difference to people, energy companies still haven't done anything about it.
"That's why we're acting to make sure people have a quick, straightforward way to compare the best deal for them with a simple swipe of their phone.
"Consumers now have a real choice with the number of small energy suppliers doubling since 2010. By opening up the energy market and the steps we are taking to make switching easy, we have already seen more than 1.5million people make the switch in the last quarter alone.
"With so many of us using smart phones and tablets nowadays it would be strange if we weren't using the latest technology to help us save money at home."
Despite a feasibility study concluding that there were no barriers to the implementation of QR codes on customer energy bills and that the technology would in fact be helpful in increasing consumer engagement, there has been no voluntary move by the energy sector to introduce QR codes.
The Government is therefore taking action under the Energy Act and will look to modify the energy company licences to have QR codes included as part of energy bills.
Incorporating QR codes or similar on customers' bills will encourage the development of applications that use this data and will allow smartphone users to transfer valuable data from their bill (such as current tariff name and consumption) to their smartphone/tablet computer, helping them to control their consumption and costs, for example through uploading energy tariff information seamlessly to a price comparison website.
QR codes will also benefit vulnerable consumers or those who do not use smart phones, meaning people with smartphones will be able to help friends and family less comfortable with technology, and trusted members of community and advice organisations including those from the 'Big Energy Saving Network' to be able to easily access accurate information to help people who need additional support.
The consultation being published today will seek views from across the industry including third party suppliers who can contribute to the development of smartphone or tablet application development.
Editor Notes
Further information on the consultation, including how to respond
The consultation runs until 21st April.
Big Energy Saving Network (BESN):

The Government funded Big Energy Saving Network launched last year with £900,000 to support eligible third sector organisations and community groups to deliver an extensive programme of outreach to vulnerable consumers, focussed on helping them to reduce their energy costs through assisted action on tariffs, switching and take-up of energy efficiency offers. The funding has been extended for 2014/15 to an additional £1million, which will enable Government to continue supporting and growing the Network of volunteers this year.
Published 10 March 2014