Publication of Working Paper no. 82: The Impact of Policy on the Research Process
This report looks at how the Department for Work and Pensions uses, manages and prioritises externally commissioned social research. It is based…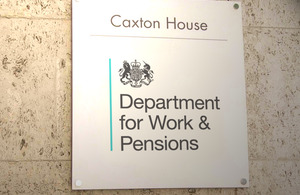 This report looks at how the Department for Work and Pensions uses, manages and prioritises externally commissioned social research. It is based on an in-depth examination of four areas of the department's activity and the associated research reports and their use. The findings are based on conversations with more than 60 people from inside and outside the department that took place between November 2008 and February 2009, as well as the reading of a number of research reports and policy documents. It was undertaken by Frontier Economics Ltd and People Science and Policy Ltd.
The authors conclude that DWP is generally strong in its use of evidence and makes good use of externally commissioned social research.  The authors' report "We were told by all those we interviewed who had experience of working in or with other government departments that the culture and capability within DWP is at least as good as that elsewhere in Whitehall, and generally better."
The authors state that the department has a very strong base and positive culture on which to build.  There is however scope to improve in a number of specific areas, for example more working across the pensions and working age groups to ensure that learning from research in one group is spread across the department; and the authors say there is scope for greater senior involvement in setting medium term research priorities, and more focus on these priorities in the research programme. The report also contains a Foreword by the department's Chief Analyst by way of a response to the report.
Notes to Editors
The Impact of Policy on the Research Process was undertaken by Ian Boa and Paul Johnson (from Frontier Economics) and Suzanne King (from People Science and Policy).
It is published on 28th September 2010 in the DWP Working Paper Series: http://research.dwp.gov.uk/asd/asd5/wp-index.asp
Published 28 September 2010