News story
Publication of the Biometrics Commissioner's third annual report
The report provides details of the activities of the Biometrics Commissioner since his appointment.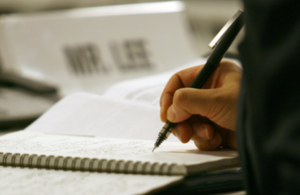 The 2016 report of the Commissioner for the Retention and Use of Biometric Material ('the Biometrics Commissioner') was submitted to the Home Secretary on 14 March 2017 and published by her on 13 September 2017.
The role of the Biometrics Commissioner was established by the Protection of Freedoms Act 2012 (PoFA) and Paul Wiles was appointed as the second Commissioner on 1 June 2016. His role is to provide independent oversight of the regime which was established by PoFA – and which came into force on 31 October 2013 – to govern the retention and use by the police in England and Wales of DNA samples, DNA profiles and fingerprints.
In addition to various casework responsibilities in relation to DNA and fingerprints, he also has a UK-wide oversight function as regards their retention and use by the police on national security grounds.
This 2016 report deals primarily with developments since the publication of the Commissioner's 2015 report. It covers his casework activities, the general operation of the PoFA regime and a variety of issues that have arisen in connection with its operation in both the normal policing and national security spheres.
Any queries in relation to this press release should be made to Justin Hawkins on 07792 551301.
Published 13 September 2017