Press release
Publication of DWP research report no. 753. Likely industry responses to the workplace pension reforms: Qualitative research with pension providers and intermediaries
Research exploring the likely pension industry responses to the forthcoming workplace pension reforms.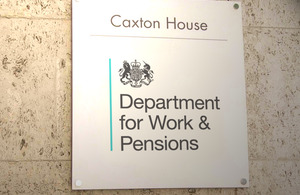 Today, the Department for Work and Pensions publishes research exploring the likely pension industry responses to the forthcoming workplace pension reforms.
The report presents findings from in-depth interviews with pension providers and intermediaries, carried out on behalf of the Department for Work and Pensions by RS Consulting in January and February 2011.
The main findings are:
The pensions market
There are several major changes shaping the pensions market, and the industry will respond to the changing market overall, rather than solely to the reforms.
Providers and intermediaries are considering the adjustment of existing products as well as creating new products that will be tailored toward the post-reform market. Many providers are planning to introduce a wider range of workplace savings vehicles over the coming years, and some were considering offering more 'basic' solutions as an alternative to NEST.
The impact of automatic enrolment
Providers expect automatic enrolment to lead to increased membership in existing schemes, but expect newly enrolled savers to be unprofitable, given they are likely to be the lowest paid.
There is general support for the Making Automatic Enrolment Work review recommendations. 
The implications for employer advice
Intermediaries predict that the reforms will have little impact on the demand for advice in the long term, but there will be increased demand during implementation.
Few intermediaries expect to actively target employers that currently have no pension provision.  Providers and intermediaries predict that there is likely to be an information gap for small employers. 
The impact of NEST
The impact of NEST on the market is expected to be significant, but providers do not think it will have a detrimental impact on their own business. They believe NEST will serve the lower-end of the market currently un-catered for by providers.
There is a general expectation that NEST will have a substantial impact on provider charges, setting the 'baseline' level.
Notes to Editors:
DWP Research Report No. 753- "Likely industry responses to the workplace pension reforms: Qualitative research with pension providers and intermediaries" is published on 14 June 2011 by Corporate Document Services. The research was conducted on behalf of DWP by Andrew Wood, Peggy Young, Dominika Wintersgill and Naomi Crowther from RS Consulting.
Free summaries are available from Jim Hughes (Commercial Support and Knowledge Management, Third Floor, Caxton House, Tothill Street, London, SW1H 9NA). The reports and summaries are available free on the DWP website http://www.dwp.gov.uk/asd/asd5
The research involved in-depth interviews with 20 UK providers and with 15 intermediaries, comprising employee benefit consultants and independent financial advisors across a range of sizes.
Published 14 June 2011