Press release
Publication of DWP research report no. 662:Likely treatment of different workers under the workplace pension reforms: Qualitative research with employers
Research exploring employers' likely treatment of different workers under the planned workplace pension reforms.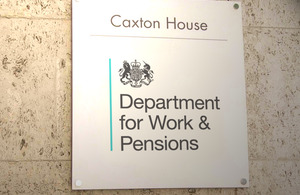 Today, the Department for Work and Pensions (DWP) publishes the findings of research exploring employers' likely treatment of different workers under the planned workplace pension reforms.
The research was undertaken to understand whether employers are likely to segment different types of worker using different pension schemes and/or different contribution levels after the implementation of the workplace pension reforms. Qualitative face-to-face in-depth interviews were used to gather the information. The research was conducted by RS Consulting on behalf of DWP.
The main findings are:
Employers who currently offer the same pension provision to all staff typically expect to maintain their current provision after implementation of the reforms. They consider this to be to be the simplest option due to their familiarity with the administration surrounding their current schemes.
Employers who currently provide different levels of pension provision for different staff tend to offer lower level provision to low-paid, non-permanent, seasonal and casual staff and those in a probationary period. This is because these employers tend to think staff benefits such as a high pension contributions are an employee incentive, and have to be earned via performance or tenure. They also typically expect to continue to use their existing scheme after the reforms.
Employers who don't currently offer any pension provision, typically feel that after the reforms they would enrol all workers into a single scheme (possibly NEST) and contribute the minimum of three per cent as required by the reforms. As these employers generally have few workers, they feel the additional time needed to select and administer multiple schemes would outweigh any potential benefits for employees.
Employers who currently offer contributions of more than three per cent typically expected to maintain their current arrangements for existing members for a number of reasons, including that they felt it might help to retain and recruit staff.
Some employers with multiple provision felt they would continue to offer their existing high quality provision to more senior staff after the reforms and would consider NEST for all those not currently eligible to be enrolled into their scheme, typically lower-paid, shorter-term staff or those who have recently joined the company.  This was particularly the case for employers that face a large number of workers becoming eligible for contributions at the same time. 
Some employers who currently offer tiered contributions depending on employee seniority suggested that the more junior staff receiving lower contributions might continue to receive these lower percentages even when they reached a more senior level.
Many employers were reluctant to consider whether any groups of staff would face reduced contributions. Some, however, mentioned that the least problematic approach would be to retain existing staff benefits and offer lower level provision to new staff going forward.
Notes to Editors
DWP Research Report No. 662- "Likely treatment of different worker under the workplace pension reforms: Qualitative research with employers" is published on 29th June 2010 by Corporate Document Services. The research was conducted on behalf of DWP by Andrew Wood, Sara Spinks, Jason Leong and Kate Reeve at RS Consulting.
Free summaries are available from Paul Noakes at the DWP Social Research Branch (3rd Floor, 3rd Floor, Caxton House, Tothill Street, London SW1H 9NA.). The reports and summaries are available free on the DWP website http://www.dwp.gov.uk/asd/asd5
The research consisted of 62 face-to-face individual depth interviews with a wide range of different employers.
Published 29 June 2010