Publication of DWP research report 726 Job Search Study: literature review and analysis of the Labour Force Survey
Analysis of the Labour Force Survey (LFS), supplemented by a review of published studies into the job search practices of different groups.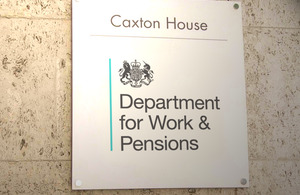 This report presents findings from a new analysis of the Labour Force Survey (LFS), supplemented by a review of published studies into the job search practices of different groups. Focussing on claimants of Jobseeker's Allowance and their use of the internet, the report brings together a wide range of information relevant to policies which promote effective job search.
The study was commissioned by the Department for Work and Pensions (DWP) and conducted by researchers at the Institute for Employment Research, University of Warwick. It features a multivariate analysis of LFS data on the role of the Internet in looking for work. In addition, an extensive literature review explores key topics in more detail, including the use of social networks and the role of psychological factors in sustaining active job search.
The findings indicate:
an increasing trend in the use of the Internet to look for work over the period 2006 to 2009, a finding which emphasizes the vital importance of digital technology in contemporary job search;
a dynamic and complex "digital divide" in the use of the internet, one shaped by both exclusion (inequalities based on age and education) and  choice (having access to the Internet but not using it);
the important role played in job search by friends, relatives and acquaintances, along with the danger that unemployed people may be at a disadvantage in making the type of contacts which lead to secure employment;
people who believe they have the skills to conduct effective job searches are more likely to be active job seekers and to conduct more job search activities than individuals with low "job search self-efficacy".
The report identifies a number of policy implications:
LFS analysis confirms some Jobcentre customers are at a severe disadvantage when it comes to using the Internet, particularly older customers. This reinforces the need to develop Internet services in ways which confront the complexity of the "digital divide", an issue under active consideration by Jobcentre Plus;
the less skilled the job seeker and the longer they have been out of work, the greater the danger that social networks will fail to deliver high quality information on jobs and the more dependent the person is likely to be on Jobcentre services. This points to policies which simultaneously strengthen the use of digital technology in job search while fostering social integration;
the importance of "Job Search Self-Efficacy" underpins the importance of fostering high quality Advisory services, particularly in terms of their capacity to develop effective job search strategies and techniques.
Note to Editors:
The DWP report Job Search Study: literature review and analysis of the Labour Force Survey by Anne E. Green, Maria de Hoyos, Yuxin Li and David Owen, Institute for Employment Research, University of Warwick is published today as part of the DWP Research Report series. A copy of the report and summary of the research can be downloaded from the Department's website at http://research.dwp.gov.uk/asd/asd5/
Published 3 March 2011