Press release
Publication of DWP research report 676: preparing for pension reform: the information needs of small and micro employers at auto-enrolment
Where small and micro employers look for information, the types of information sought and how these influence their decision making.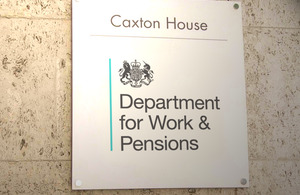 Research published today by the Department for Work and Pensions identifies where small and micro employers look for relevant financial information, the types of information sought and how these influence their business decision making ahead of the forthcoming pension reforms. The study also explores how small and micro employers make decisions about offering pensions to staff.
Key findings from the research were:
Accountants were a key source of information for employers as they were seen as both knowledgeable and professionally independent
Informal networks (eg. family, friends and clients) were regarded as a starting point for bringing information to the attention of employers
Employers were not generally proactive in communicating with their staff about pensions
Small and micro employers use the same sources for pensions information as they do for general financial information
Background
The Department for Work and Pensions (DWP) commissioned Ipsos MORI to undertake research to help it understand the information needs of small and micro employers and to inform the development of information and communications activities arising from the reforms. The research explored what information small and micro employers need to help them make decisions on implementing and complying with the new requirements, and who influenced their views and decisions on pension provision.
Information sources used by small and micro employers
Employers sourced information according to their individual circumstances, their personal preferences, and the type of information required.
Accountants were small and micro employers' most identified source of information and were perceived as knowledgeable, up-to-date and professionally independent, displaying integrity and flexibility.
The information journey, however, did not necessarily start with the accountant. A great range of informal sources brought information to small and micro employers' attention - family, friends, customers, suppliers. Other sources include more formal networks of business colleagues through trade associations, the national, local or specialist media, the DWP and other government departments, and other public sector units bodies as local authority business development units and the EU.
How small and micro employers communicate with their staff
Small and micro employers primarily communicated with their staff informally. They felt no need to do otherwise - everyone knew each other and formality implied spending time and money on communications which ran counter to employers' instincts. This applied across all sectors and sizes of businesses, although the degree of the informality would reflect the practicalities of the business.
Offering pensions to staff
When deciding whether or not to offer pensions to staff, small and micro employers were influenced by their belief systems and their underlying attitudes to the role of the employer, the responsibilities of the individual, the impact pensions might or might not have on their business, and the economic and legal environment. The way they received information and their personal experiences also informed their decision.
Notes to Editors:
DWP Research Report No 676 - Preparing for pension reform: The information needs of small and micro employers at auto-enrolment, is published today, 27th July 2010, by DWP
The research was conducted on behalf of DWP by Ipsos-MORI. The report author is Suzanne Hall
The report and summary are available free on the DWP website http://research.dwp.gov.uk/asd/asd5/rrs-index.asp
The report is based on in-depth face to face interviews with 78 small and micro employers
Published 10 August 2010